TLDR: new business(es). 2 minute video here explains more:
In case you looked at the blog I posted yesterday about the new Radioactive Group and @RadioactiveTal (here: https://t.co/q6INUR5IPn) and thought 'eurgh, that's a lot of rambling to get through'… well, here's a video explaining it all.

MULTIMEDIA RAMBLINGZZZ pic.twitter.com/ACDekRlTrp

— Rich Leigh (@RichLeighPR) September 6, 2019
PREFER TO HAVE A READ? START HERE
I was giving a talk earlier this year to business owners at Kingsholm Stadium, the home of my first love, Gloucester Rugby. https://www.instagram.com/p/BtS6qtwggJf/?utm_source=ig_web_copy_link
There I was in my Gloucester shirt (attention seeking, ME!? I just wanted the powers-that-be there to know that if they wanted to offer me a contract I could save them a bit on kit…), talking at a packed tourist forum about the changing media landscape and I had something of an epiphany.
This was a month or two after Johnston Press was saved from administration and, as a PR agency owner, talking about how Facebook and Google's dominance has taken the food out of the mouths of more traditional publishers and created an ever-moving line for them to toe, I realised something. I needed to take stock, future-proof and de-risk to ensure we continue to grow.
The risk to public relations isn't AI, or a lack of diversity, or that we're somehow not perceived to be ethical or professional enough to whisper into the ears of upper management. All of those things are important and we need to consider each, but for me, it's the changing way clients allocate their budget.
I'm not ashamed to say that, in building Radioactive PR, we still lose clients, just like every other agency. And the number one reason is because marketing directors and CEOs are being pressured and applying pressure to see a return on their spend.
'Rich, we can spend the £xk a month on paid social and PPC, split-test and predict a return that's just not possible with PR. I have a budget to manage and board and investors to keep happy', said one outgoing client, who still refers potential clients our way.
And there's the rub – I can educate as to the benefits of PR until I'm blue in the face. The benefits of good PR for SEO and the site visibility increases that come with that. The brand impact of educational, informative and entertaining PR work. How we can change the minds, habits and actions of a client's target audience through clever messaging and targeting. The site traffic; the social re-targeting that can happen as a result of that traffic, the visitors that opt-in to client databases through smart onsite content, the visitors that buy – all of that. But if a particularly budget-conscious client is adamant that £x needs to equal £y return and they don't think PR, even with the non-traditional tactics good digital PR offers, can guarantee that, we have to accept that.
So, I began thinking about the whole client budget, and ways to ensure performance-conscious clients can have their marketing needs met under one roof.
And I talked myself into something a bit grown up. This will almost make it sound like I have a clue what I'm doing.
The Radioactive Group became the answer
Under the holding Group banner, I aim to build a number of service-based companies that will operate with their own P&Ls, some more scalable and automation-ready than others.
We're speaking to the client-side buyers already, so for me it's a case of creating agency offerings that each serve a particular need. I'm aware this isn't rocket science, and that I'm not the first to see the need for this overarching model, but as we approach our fifth birthday at the end of the year, it feels like the right time for us to grow up and out.
Having spoken to a few marketing director-types at companies we work with, I've earmarked content production, a dedicated paid social arm, a speaking bureau and a couple of others as important to the Group. 'If we could one-roof everything we spent out for, we would', one said.
Radioactive Talent
But, with performance top of my mind, the second limited company in the Group, joining Radioactive PR, is Radioactive Talent.
Radioactive Talent is a talent agency, but almost in reverse. We work with brands to identify relevant content creators, streamers and influencers and offer cost per lead, cost per acquisition and mixed-model tactics to guarantee a return.
With a team of three and started just last month, we've already begun to prove the model, working with the likes of Audible, Waldo, Qatar Airways and Amazon Prime to deliver purely performance-focused campaigns.
(Huge apologies to Matt, Nick, Josh and Alex who had to contend with my pinging phone, each a sale for a brand client, while we were having catch-up drinks!)
As it builds out, we are likely to branch out into more traditional talent management, ambassadorial work and the like, but for now, the flashy stuff with actors, athletes and musicians can wait.
We've already had situations with potential clients where they've decided that what we offer as a PR agency isn't quite for them, but have come into the Group fold with Talent, and another where a client wants both – and that's exciting to me, and speaks to exactly why I think there's room for a broader offering that will only develop over time.
And to answer the inevitable question… it's a five day company, for now, while we learn our margins at full capacity, and Talent shares office space with PR. Were it not for the four day with PR though, I don't know that I'd have had the head space to build this out – I very much use Fridays to work on the business, instead of in it.
As for what we do next?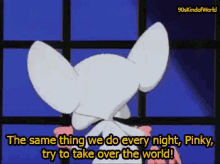 Brand-side? Contact us if you'd like to find out more!