Eighteen months ago, as a second UK lockdown loomed, we asked brands about their marketing budgets.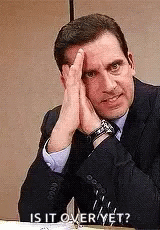 We had more than 100 individual responses to the survey, from startups founded since the first lockdown all the way through to marketers at big name brands like Ben & Jerrys, Paddy Power and Acast.
The results were what you might expect at possibly the most confusing time to hold the pursestrings to a marketing budget – a mix of caution, reduced PR budgets an
d a lean into more attributable channels, such as PPC and paid social.
I want to say that the world looks different now, in this post-pandemic (though no post-COVID) world.
So, a year and a half down the line, we think it's a great time to ask those same questions and get the lay of the marketing land.
Want to win a £100 voucher for a site of your choice*? 
Take the quick survey below (also at this link) and we'll be sharing the results (as a whole and anonymously, of course) in the coming week(s).
If you work in-agency and would simply like to see the results, just email me – rich@weareradioactive.com – and we'll send you the results when live.
*We'll announce and get in touch when the results go live.